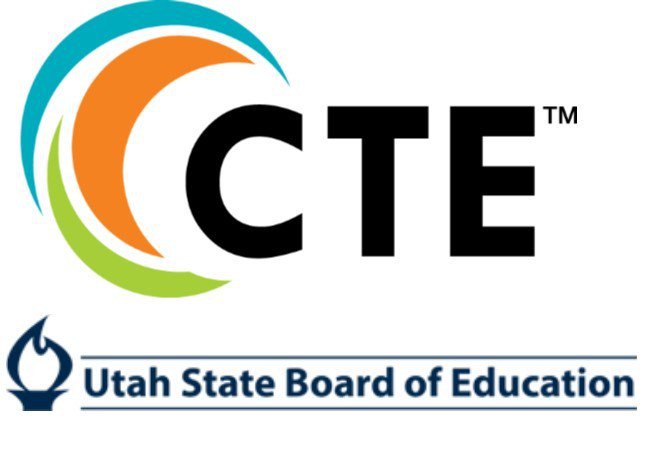 Seniors, you have a little over two weeks to apply!
To be eligible to apply for a CTE Scholarship and Tuition Award the applicant must be:
-a lawfully present in the United States AND must be a current Utah resident.
-a high school senior, currently enrolled in a Utah public secondary school, eligible to graduate from a Utah public secondary school before September 1, 2019, in the process of completing or continuing courses in one of the following CTE Career Clusters:
-Agriculture, Food & Natural Resources;
-Architecture & Construction;
-Arts, Audio/Visual Technology & Communications;
-Business Management & Administration;
-Education & Training;
-Engineering & Technology;
-Finance;
-Health Science;
-Hospitality & Tourism;
-Human Services;
-Information Technology;
-Law, Public Safety, Corrections & Security;
-Manufacturing;
-Marketing; or
-Transportation, Distribution & Logistics.
Click here for the application and instructions
Tips for applying for the CTE scholarship
-Please read all the directions prior to filling out the application. This will help to eliminate some of the questions students might have regarding documentation, due dates, requirements, etc.
-Make sure students download the application from the website and save it to their computer.If you are using a Mac, Adobe PDF files, by default, open in Mac Preview. Have students download the application, save it to their computer, and then open the application in Adobe Acrobat Reader. If students fill it out via a web browser, no information will be saved.
-Students will need to print Page 7 of the application (signature page) and get appropriate signatures. They will need to scan and attach the signed signature page to the application.
-There may be a size limit to attached documents, depending on the email provider. Please keep that in mind as students are attaching required documentation.
-All applications are due electronically by Friday, February 1, 2019 at 5:00 PM/MST.