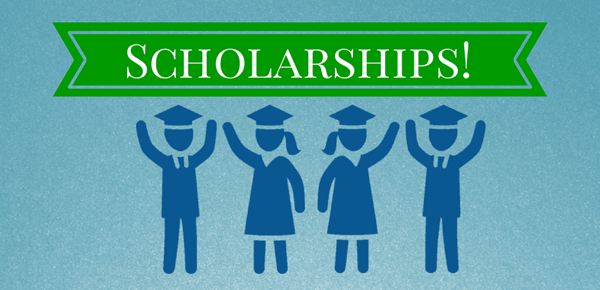 NICHE NO ESSAY CONTEST
Application: https://www.niche.com/colleges/scholarship/no-essay-scholarship/ 
Deadline: The end of every month
Criteria: Has to create an account, no other eligibility required
Award: $2,000
SUSSLE SCHOLARSHIP (Seniors)
Website:  www.sussle.org/scholarship
Deadline:  Monthly awards
Criteria:
-Contribute content by topic to Sussle.
-Large variety of topics, for example:  fashion, Disney Princess, Oreo. Harry Potter, ice cream, Doctor Who, Spanish language, Innovation…and many other fun and current topics.
Award:  Up to $1,000; other lesser cash awards
AMERICAN FIRE SPRINKLER ESSAY (Seniors)
Application:  www.afsascholarship.org
Deadline:  Now through April 7, 2021
Criteria:
-Must be a U.S. citizen
-Applicants are put into a random drawing
Award:  $2,000 (10 nationally)
DAUGHTERS OF THE AMERICAN REVOLUTION CHRISTOPHER COLUMBUS ESSAY CONTEST
Application: DAR scholarship
Deadline: TBD
Criteria:
-Must be an enrolled high school student 9-12 grade
-Essays are judged for historical accuracy, adherence to topic, organization of materials, interest, originality, spelling, grammar, punctuation and neatness.
Award: Many awards, amount varies
LIGHTS, CAMERA, SAVE! VIDEO CONTEST (Teens ages 13-18)
Application: LightsCameraSave.com
Deadline: TBD
Criteria:
-Create a video that shows the value of sound money management in a way that will appeal to other teens.
Award: $1,000, $2,500, or $5,000 (3 national awards) and video posted on YouTube as part of a national campaign.
NATIONAL HONORS SOCIETY SCHOLARSHIP(Seniors)
Application: www.nhs.us/scholarship
Deadline: TBD
Criteria:
-Senior members of National Honors Society who are in good standing
Awards:
575 national semi-finalists $3,200
24 national finalists $5,625
1 national winner $25,000
COMCAST LEADERS AND ACHIEVERS (Seniors)
Application: https://learnmore.scholarsapply.org/leadersandachievers/
Deadline: TBD
Criteria:
-Have a demonstrated commitment to community service, outstanding qualities in character, integrity and leadership.
-Plan to attend college, university, vocational or technical school in the U.S.
-Demonstrate leadership abilities in school activities or through work experience.
-Strong commitment to and involvement in community service.
-GPA of 3.0 or higher.
-Full-time high school senior.
-Demonstrate financial need.
Award: $2,500
Many Tooele students have won this award before.  Apply today!
REGENTS' SCHOLARSHIP (Seniors)
Application:  https://stepuputah.com/regentsscholarship/
Application opens on November 15, 2020
Priority Deadline:  December 4, 2020
Regular Deadline: February 1, 2021
Criteria:
-Take the required classes in grades 9-12
-Four credits of English
-Four credits of Math (at least one must be selected from the advanced course list)
-Three credits of Social Science
-Three credits of lab-based Science (Biology, Chemistry, Physics)
-Two credits of the same World Language
-Earn at least a 3.3 cumulative GPA
-Earn at least a 22 on the ACT
-Apply for the FAFSA (will need 2019 tax information)
-Meet college enrollment or deferment requirements
Award: Every student who meets the requirements for the scholarship can receive a one-time award. Award amounts will be determined annually based on available funding. 

THE SCIENCE AMBASSADOR SCHOLARSHIP (Senior girls)
Application: https://www.scienceambassadorscholarship.org/#apply
Deadline: TBD
Criteria:
-Must be a high school senior girl
-Film a three minute video of yourself explaining a STEM topic you are passionate about-a mini lecture, not a personal statement
-Must upload video to YouTube marked "public"
Award: Full tuition scholarship
USCA SCHOLARSHIP AWARD (Seniors)
Application: USCA Scholarship Application
Deadline: TBD
Criteria:
-If you have a counselor that has impacted your life in a positive way, this scholarship will award both you and your counselor.
-Applicants must be a high school senior who plans to attend college
-Scholarship monies are given directly to the student
-Four scholarships will be awarded during the week of February 2nd-8th
Award: $1,000
EQUITABLE EXCELLENCE SCHOLARSHIP
Application:  Equitable Excellence Application
Deadline:  TBD but apply soon because they will only accept the first 10,000 applications!
Criteria:
-ambition and drive
-determination to set and reach goals
-respect for self, family, and community
-ability to succeed in college
Award:  $10,000 – $25,000 (winner in each state)
BURGER KING SCHOLARS PROGRAM (Seniors)
Application:  Burger King Scholars Application
Deadline: TBD
Criteria:
-Have a strong academic record with a minimum grade point average (GPA) of 2.5
-Be passionate about serving the community
-Be a high school senior, BURGER KING® employee, spouse/domestic partner or child of an employee.
Award: $1,500
JUMP$TART FINANCIAL SMARTS FOR STUDENTS SCHOLARSHIP – UTAH COALITION 
Application: Jumpstart Utah Coalition
Deadline: December 31, 2020
Criteria:
-Must be a high school senior graduation spring of 2021
-Must have completed or is enrolled in a Financial Literacy course
-Show proof that you plan to pursue a post secondary education
-Student must submit a video that captures the the important principles of financially preparing for college while keeping debt to a minimum
Award: Three awards of $1,250
SCHOLARSHIP WEBSITES:
Unigo.com
www.highfivescholarships.com
www.fastweb.com
www.cappex.com
www.scholarships.com
www.zinch.com