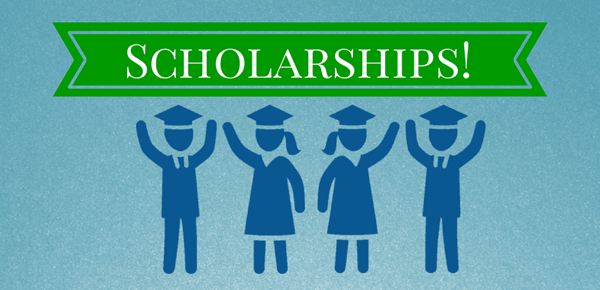 NICHE NO ESSAY CONTEST
Application: https://www.niche.com/colleges/scholarship/no-essay-scholarship/
Deadline: The end of every month
Criteria: Has to create an account, no other eligibility required
Award: $2,000
SUSSLE SCHOLARSHIP (Seniors)
Website: www.sussle.org/scholarship
Deadline: Monthly awards
Criteria:
-Contribute content by topic to Sussle.
-Large variety of topics, for example: fashion, Disney Princess, Oreo. Harry Potter, ice cream, Doctor Who, Spanish language, Innovation…and many other fun and current topics.
Award: Up to $1,000; other lesser cash awards
AMERICAN FIRE SPRINKLER ESSAY (Seniors)
Application: www.afsascholarship.org
Deadline: Now through April 7, 2021
Criteria:
-Must be a U.S. citizen
-Applicants are put into a random drawing
Award: $2,000 (10 nationally)
U.S. STUDENT SCHOLARSHIP (K-12)
Application: U.S. Student Scholarship Application
Deadline: December 1, 2021
Criteria:
-The EVERFI Student Scholarship Competition is open to any U.​S.​ student in grades K-12 who has completed at least 3 EVERFI lessons in one or more courses during the 2021-2022 school year
Award: $1000 Education Savings Plan
NATIONAL HONORS SOCIETY SCHOLARSHIP(Seniors)
Application: www.nhs.us/scholarship
Deadline: December 1, 2021
Criteria:
-Senior members of National Honors Society who are in good standing
Awards:
575 national semi-finalists $3,200
24 national finalists $5,625
1 national winner $25,000
LIGHTS, CAMERA, SAVE! VIDEO CONTEST (Teens ages 13-18)
Application: LightsCameraSave.com
Deadline: TBD
Criteria:
-Create a video that shows the value of sound money management in a way that will appeal to other teens.
Award: $1,000, $2,500, or $5,000 (3 national awards) and video posted on YouTube as part of a national campaign.
REGENTS'/OPPORTUNITY SCHOLARSHIP (Seniors)
Application: Opportunity scholarship application
Application opens on: November 15, 2021
Priority Deadline: December 3, 2021
Regular Deadline: February 1, 2022
Criteria: *these requirements are for the class of 2022 only, for classes beginning with 2023 refer to the below requirements*
-Take the required classes in grades 9-12
-Four credits of English
-Four credits of Math (at least one must be selected from the advanced course list)
-Three credits of Social Science
-Three credits of lab-based Science (Biology, Chemistry, Physics)
-Two credits of the same World Language
-Earn at least a 3.3 cumulative GPA
-Apply for the FAFSA (will need 2020 tax information)
-Meet college enrollment or deferment requirements
Award: Every student who meets the requirements for the scholarship may receive an award. Award amounts will be determined annually based on available funding.
Criteria for Opportunity Scholarship for Classes beginning with 2023
-Earn a 3.3 cumulative high school GPA
-Complete 3 advanced courses
-Complete 1 Advanced Placement (AP), or Concurrent Enrollment (CE) course in each of the core areas of high school graduation:
math,
science, and
language arts
-Complete the Free Application for Federal Student Aid (FAFSA)
-Graduate from a Utah high school
THE SCIENCE AMBASSADOR SCHOLARSHIP (Senior girls)
Application: https://www.scienceambassadorscholarship.org/#apply
Deadline: December 12, 2021
Criteria:
-Must be a high school senior girl
-Film a three minute video of yourself explaining a STEM topic you are passionate about-a mini-lecture, not a personal statement
-Must upload a video to YouTube marked "public"
Award: Full tuition scholarship
BURGER KING SCHOLARS PROGRAM (Seniors)
Application:  Burger King Scholars Application
Deadline: December 15, 2021
Criteria:
-Have a strong academic record with a minimum grade point average (GPA) of 2.5
-Be passionate about serving the community
-Be a high school senior, BURGER KING® employee, spouse/domestic partner or child of an employee and also any student that does not have any affiliation with Burger King
Award: $1,000 renewable up to four years
*apply soon, the application cap is 50,000!*
EQUITABLE EXCELLENCE SCHOLARSHIP
Application:  Equitable Excellence Application
Deadline:  December 17, 2021 but apply soon because they will only accept the first 10,000 applications!
Criteria:
-ambition and drive
-determination to set and reach goals
-respect for self, family, and community
-ability to succeed in college
Award:  100 awards of $5,000 (renewable over four years) and 100 $2,500 scholarships
FOOT LOCKER SCHOLARSHIP (Seniors)
Application: Foot Locker Scholarship Application
Deadline: December 17, 2021
Criteria:
-Must enter college in Fall of 2021 at an accredited four-year institution
-Must be currently involved in high school sports, intramural sports, or community bases sports.
-Have a minimum 3.0
-Must be a U.S. citizen or permanent legal resident
Award: 20 awards of $20,000 will be awarded to high school seniors
Additional national scholarships available in December-click here
SCHOLARSHIP WEBSITES:
Unigo.com
www.highfivescholarships.com
www.fastweb.com
www.cappex.com
www.scholarships.com
www.zinch.com