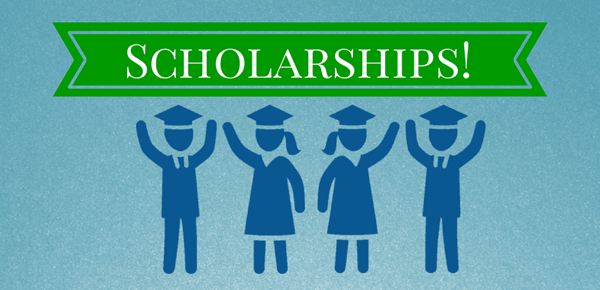 SUSSLE SCHOLARSHIP (Seniors)
Website: www.sussle.org/scholarship
Deadline: Monthly awards
Criteria:
-Contribute content by topic to Sussle.
-Large variety of topics, for example: fashion, Disney Princess, Oreo. Harry Potter, ice cream, Doctor Who, Spanish language, Innovation…and many other fun and current topics.
Award: Up to $1,000; other lesser cash awards
MISS TOOELE CITY (16-24)
Application: www.tooelecity.org listed under "Our Community"
Deadline: June 1, 2021
Criteria:
-Is a positive and professional representative for Tooele City
-Is a good role model for youth in our community
-Is proud of Tooele and eager to promote our community as a great place to work, play and live.
-Exhibits patriotism
-Is mature responsible, dependable, positive, professional, fun, outgoing, approachable, has charm, is poised and is able to put a smile on others faces.
-Can meet a demanding schedule during our 4th of July celebration and festivities, and is reasonably available throughout the year to represent the City at various other community events.
-Can meet the public and is comfortable mingling with others in our diverse community
-Can speak extemporaneously
-Is an intelligent person who understand patriotism, community and civic responsibility and is cooperative and will work with the pageant and Tooele City for the good of the program.
Award: $2,000 scholarship for queen and $1,000 scholarship for attendants.
BIGSUN SCHOLARSHIP (Seniors)
Application: http://bigsunathletics.com/
Deadline: June 19, 2023
Criteria:
-All student athletes are eligible regardless of the sport they are engaged in.
-Write a short essay answering the following three-part questions: How did your participation in sports during your high school years influence you? Has your participation influenced your career goals? Has your participation influenced how you relate to your family?
Award: $500 (number of awards varies)
HORATIO ALGER CTE SCHOLARSHIP (Seniors)
Application: www.application.horatioalger.org
Deadline: TBD
Criteria:
-Have completed high school by Spring 2021
-Be enrolled in a 2 year or less career or technical degree
-Attend a not-for-profit post-secondary institution
-Demonstrate financial need; applicants must be Pell Grant eligible
-Be under the age of 30
-Be a U.S. Citizen
Award: $2,500
WAL-MART GOLDEN KEY SCHOLARSHIP (Ages 17-21)
Application: Wal Mart Golden Key Scholarship Application
Deadline: June 18, 2021
Criteria:
-Must be ages 17-21 with a disability verified by a qualified professional, metal health provider or medical professional
-Must be receiving or have received their high school diploma, GED or Certificate of Completion
-Include high school transcript
-Write a short essay on perseverance
-Include two letter of recommendation
Award: $500
SCHOLARSHIP WEBSITES:
www.unigo.com
www.highfivescholarships.com
www.fastweb.com
www.cappex.com
www.scholarships.com
www.zinch.com