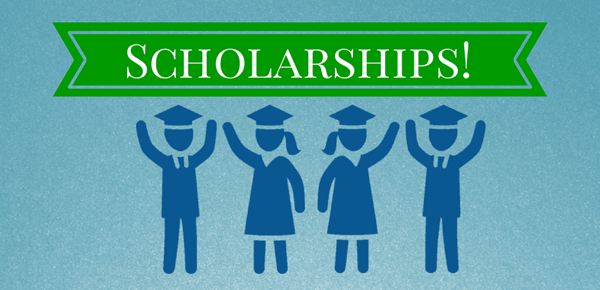 NICHE NO ESSAY CONTEST
Application: https://www.niche.com/colleges/scholarship/no-essay-scholarship/
Deadline: The end of every month
Criteria: Has to create an account, no other eligibility required
Award: $2,000
LIFE'S WORTH LIVING SCHOLARSHIP
Life's Worth Living Scholarship Application
Deadline: May 1, 2023
Criteria:
-High School Senior Enrolled In Tooele County School District
-GPA of 2.5 or higher
-Survivor of suicide (loss of parent or sibling to suicide)
Award: $1,000
2023 SUMMER HEALTH CARE EXPERIENCE IN ONCOLOGY (Rising Sophomores and Juniors)
Application: Application for Summer Health Care Experience
Deadline: May 12, 2023
Criteria:
-Female high school student who is a rising sophomore or junior
-Two week virtual experience
Award: $500
2023 GRADU SCHOLARSHIP DESIGN A BETTER FUTURE (Seniors)
Application: www.honorsgraduation.com/graduation-scholarship
Deadline: May 28, 2023
Criteria:
-High school senior
-Planning on attending an accredited college or university in the Fall
-Scholarships for projects in the following mediums: art, photography, video, music, and creative writing.
Award: $10,000 (5 awards)
MISS TOOELE CITY (16-24)
Application: www.tooelecity.org listed under "Our Community"
Deadline: May 30, 2023
Criteria:
-Is a positive and professional representative for Tooele City
-Is a good role model for youth in our community
-Is proud of Tooele and eager to promote our community as a great place to work, play and live.
-Exhibits patriotism
-Is mature responsible, dependable, positive, professional, fun, outgoing, approachable, has charm, is poised and is able to put a smile on others faces.
-Can meet a demanding schedule during our 4th of July celebration and festivities, and is reasonably available throughout the year to represent the City at various other community events.
-Can meet the public and is comfortable mingling with others in our diverse community
-Can speak extemporaneously
-Is an intelligent person who understand patriotism, community and civic responsibility and is cooperative and will work with the pageant and Tooele City for the good of the program.
Award: $2,000 scholarship for queen and $1,000 scholarship for attendants.
PB and J Scholarship (seniors)
Application: PB and J Scholarship Application
Deadline: May 31, 2023
Criteria:
-High school seniors attending a 2 year or 4 year college
-Students who have experienced personal challenges that may not have allowed them to perform well academically. (High GPA not needed)
Award:$500-$1,000
NATIONAL TONGAN AMERICAN SCHOLARSHIP
Application: See Ms. Corpac in the Counseling Office
Deadline: May 31, 2023
Criteria:
-Include your SAR report from FAFSA
-High School Transcript
-Cover letter
-Completed application
Award: $500-$1000
TOOELE TECH SCHOLARSHIPS
Application: Tooele Tech Scholarship Application
Deadline: TBD
Criteria:
-Graduating senior
Award: Varies but starting at $500
SCHOLARSHIP WEBSITES:
Unigo.com
www.highfivescholarships.com
www.fastweb.com
www.cappex.com
www.scholarships.com
www.zinch.com