UNIVERSITY OF UTAH
University of Utah Honors College
*The Honors College seeks intellectually curious students who are concerned about the world around them. The Honors Curriculum and Community are designed to engage students in a breadth and depth of study culminating in a thesis in the student's major.
Application Requirements:  http://honors.utah.edu/admissions/admission-process/
Deadline:  November 1, 2018 (Priority), February 1, 2019 (Final)
Criteria:
-Considered in highly competitive review of application: rigor of coursework, grades, test scores, essay, extracurricular activities, demonstration of intellectual curiosity and overall fit with Honors mission and goals.
-Applicants must have a minimum GPA of 3.5.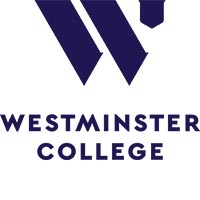 Westminster scholarship application deadline is November 1st.
*CONTINUE TO WORK ON COLLEGE PREP:
Join clubs or organizations and pursue leadership opportunities.
Volunteer for community service projects.
Gather information for you college and scholarship application portfolio.
Research admissions and scholarship deadlines and establish a calendar.
Take virtual tours of college campuses.
Visit college campuses.