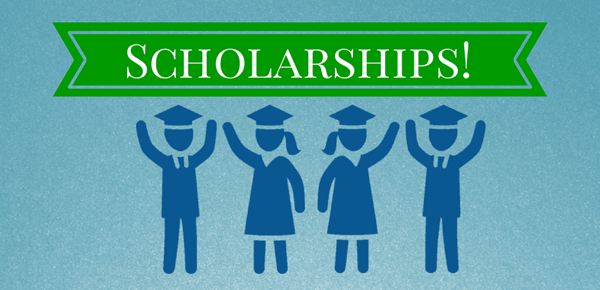 NICHE NO ESSAY CONTEST
Application: https://www.niche.com/colleges/scholarship/no-essay-scholarship/
Deadline: The end of every month
Criteria: Has to create an account, no other eligibility required
Award: $2,000
AMERICAN FIRE SPRINKLER ESSAY (Seniors)
Application: https://www.afsascholarship.org/
Deadline: September 1, 2021-April 1, 2022
Criteria:
-Must be a U.S. citizen
-Applicants are put into a random drawing
Award: $2,000
ASPIRATIONS IN COMPUTING FOR WOMEN AWARD (grades 9-12)
Application: Computing for Women Application
Deadline: November 5, 2021
Criteria:
-Any woman in grades 9-12
-U.S. Citizen or permanent resident who is attending school in the U.S.
-She has a U.S. Tax Identification Number or Social Security Number
Award: There will be a national and regional winner. Prizes may vary and may include: scholarships, internships, computing resources and gadgets. Each national winner receives a cash prize and a trip to the National Awards Celebration in March 2022.
PRUDENTIAL SPIRIT OF COMMUNITY (Grades 5-12)
Application: Spirit of Community Application
Deadline: November 20, 2021
Criteria:
-High school students who are making a difference through volunteerism.
-Legal resident of one of the 50 states of the United States or the District of Columbia.
-Must have engaged in a volunteer activity that occurred at least in part after September 1, 2019.
-Must complete an application and submit certification to Mrs. Dangerfield
Award: State–$1,000 & trip to Washington D.C.
National–$5,000
UTAH VISUAL ARTS SCHOLARSHIP COMPETITION (Grades 9-12)
Application: Visual Arts online application
Deadline: TBD
Criteria:
-Must be a student in grades 9-12 in either a public, private, charter, parochial or homeschooled.
-The following media may be used:
oil, pen and ink, watercolor, printmaking, graphic design, photography, colored pencils, crayon, encaustic, digital drawing, watercolor pencils, any other medium appropriate for 2D.
Award: $5,000 (first place) 3,000 (second place) 2,000 (third place) $500 (4th-17th place)
THE ELKS MOST VALUABLE STUDENT AWARD (Seniors)
Application: http://www.elks.org/scholars/
Deadline: November 15, 2021
Criteria:
-Any high school senior who is a citizen of the United States is eligible to apply.
-Applicants need not be related to a member of the Elks
-Applicants must be citizens of the United States on the date their applications are signed; permanent legal resident status does not qualify.
-Male and female students compete separately
-Take either the ACT or SAT before, October 10, 2021 in order to qualify for the MVS Scholarship.
Award: Two $50,000 scholarships, two $40,000 scholarships, two $30,000 scholarships, 14 $20,000 scholarships, 480 $4,000 scholarships.
HOBY LEADERSHIP SEMINAR (Sophomores)
Application: See Mrs. Dangerfield in the Counseling Center
Deadline: TBD
Criteria:
-Sophomore at THS
-Submit application to Mrs. Dangerfield (no more than 2 typed pages)
-If you are chosen as a HOBY representative for THS, you will need to complete additional paperwork.
-attend HOBY Leadership Seminar
Award: Eligibility to apply for HOBY scholarships your senior year.
DANIELS SCHOLARSHIP PROGRAM (Seniors)
Application: Daniels Fund Application
Deadline: November 15, 2021(4:00 p.m.)
Criteria:
-Graduating in 2021 academic year
-Complete FAFSA application for 2022-2023 (will need SAR & EFC numbers)
-Be a resident of CO, NM, UT, or WY
-Demonstrate financial need
-Earn an ACT composite score of 17 or higher
Award: Varies from student to student; renewable up to 4 academic years
*This application takes time to complete! Do not wait until the last minute to apply. See Mrs. Dangerfield in the Counseling Center for more information.
REGENTS'/OPPORTUNITY SCHOLARSHIP (Seniors)
Application: Opportunity Scholarship Application
Application Opens: November 15, 2021
Priority Deadline: December 3, 2021
Final Deadline: February 1, 2022
Criteria: *For the class of 2022 only, classes beyond 2022 refer to the below requirements*
-Take the required classes in grades 9-12
-Four credits of English
-Four credits of Math (at least one must be selected from the advanced course list)
-Three credits of Social Science
-Three credits of lab-based Science (Biology, Chemistry, Physics)
-Two credits of the same World Language
-Earn at least a 3.3 cumulative GPA
-Apply for the FAFSA (will need 2020 taxes information)
-Meet college enrollment or deferment requirements
Award: Every student who meets the requirements for the scholarship can receive a one-time award. Award amounts will be determined annually based on available funding. Can only be used for tuition and fees.
Criteria for Opportunity Scholarship for Classes beginning with 2023
-Earn a 3.3 cumulative high school GPA
-Complete 3 advanced courses
-Complete 1 Advanced Placement (AP), International Baccalaureate (IB), or Concurrent Enrollment (CE) course in each of the core areas of high school graduation:
math,
science, and
language arts
-Complete the Free Application for Federal Student Aid (FAFSA)
-Graduate from a Utah high school
Additional national scholarships for November-click here
SCHOLARSHIP WEBSITES:
www.unigo.com
www.highfivescholarships.com
www.fastweb.com
www.cappex.com
www.sholarships.com