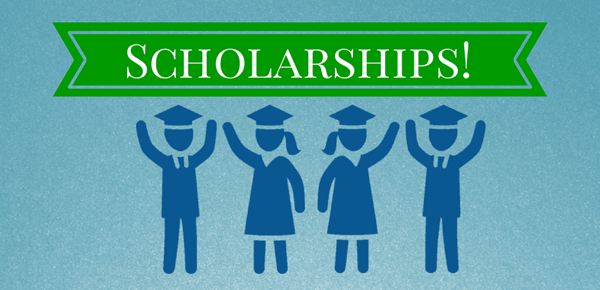 NICHE NO ESSAY CONTEST
Application: https://www.niche.com/colleges/scholarship/no-essay-scholarship/
Deadline: The end of every month
Criteria: Has to create an account, no other eligibility required
Award: $2,000
PRUDENTIAL EMERGING VISIONARIES (Grades 9-12)
Application: Prudential Emerging Visionaries Application
Deadline: November 11, 2022
Criteria:
-High school students who are making a difference through innovation.
-Legal resident of one of the 50 states of the United States or the District of Columbia.
-The selection committee will be looking for Changemakers who provide strong answers to a range of questions about what your initiative does, how it runs, and your changemaking story.
Award: State–$1,000 & trip to Washington D.C.
National–$5,000
THE ELKS MOST VALUABLE STUDENT AWARD (Seniors)
Application: http://www.elks.org/scholars/
Deadline: November 14, 2022
Criteria:
-Any high school senior who is a citizen of the United States is eligible to apply.
-Applicants need not be related to a member of the Elks
-Applicants must be citizens of the United States on the date their applications are signed; permanent legal resident status does not qualify.
-Male and female students compete separately.
Award: Two $50,000 scholarships, two $40,000 scholarships, two $30,000 scholarships, 14 $20,000 scholarships, 480 $4,000 scholarships.
HOBY LEADERSHIP SEMINAR (Sophomores)
Application: See Mrs. Dangerfield in the Counseling Center
Deadline: December 9, 2022
Criteria:
-Sophomore at THS
-Submit application to Mrs. Dangerfield (no more than 2 typed pages)
-If you are chosen as a HOBY representative for THS, you will need to complete additional paperwork.
-attend HOBY Leadership Seminar
Award: Eligibility to apply for HOBY scholarships your senior year.
OPPORTUNITY SCHOLARSHIP (Seniors)
Application: Opportunity Scholarship Application
Application Opens: November 15, 2022
Priority Deadline: December 3, 2022
Final Deadline: February 1, 2023
Criteria for Opportunity Scholarship for Classes beginning with 2023
-Earn a 3.3 cumulative high school GPA
-Complete 3 advanced courses
-Complete 1 Advanced Placement (AP), International Baccalaureate (IB), or Concurrent Enrollment (CE) course in each of the core areas of high school graduation:
math,
science, and
language arts
-Complete the Free Application for Federal Student Aid (FAFSA)
-Graduate from a Utah high school
Additional national scholarships for November-click here
SCHOLARSHIP WEBSITES:
www.unigo.com
www.highfivescholarships.com
www.fastweb.com
www.cappex.com
www.sholarships.com