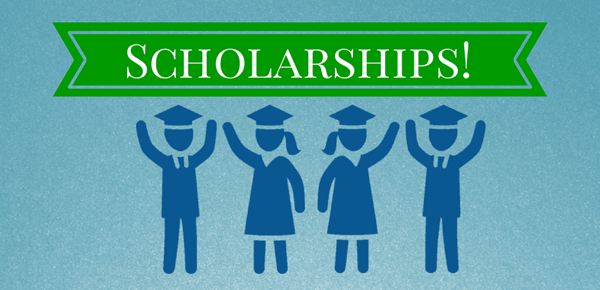 NICHE NO ESSAY CONTEST
Application: https://www.niche.com/colleges/scholarship/no-essay-scholarship/ 
Deadline: The end of every month
Criteria: Has to create an account, no other eligibility required
Award: $2,000
AMERICAN FIRE SPRINKLER ESSAY (Seniors)
Application: https://www.afsascholarship.org/
Deadline: September 1, 2019-April 1, 2020
Criteria: 
-High school seniors who are citizens or aliens legally residing in the U.S.
Award: $2,000
TOBACCO FREE LIFE SCHOLARSHIP
Application: https://tobaccofreelife.org/scholarship/
Deadline: TBD
Criteria:
-14 years or older
-Accepted or enrolled in high school or college
Award: Each quarter, two students will be awarded $1,000
HOBY LEADERSHIP SEMINAR (Sophomores)
Application: See Mrs. Dangerfield in the Counseling Center
Deadline: TBD
Criteria:
-Sophomore at THS
-Submit application to Mrs. Dangerfield (no more than 2 typed pages)
-If you are chosen as a HOBY representative for THS, you will need to complete additional paperwork.
-attend HOBY Leadership Seminar
Award: Eligibility to apply for HOBY scholarships your senior year.
NSHSS FOUNDATION STEM SCHOLARSHIP
Application: NSHSS Application
Deadline: October 15, 2019
Criteria:
-Must be a high school senior
-Must have a minimum 3.0 GPA
-Intending to pursue a degree in a STEM related field
Award: $2,500 (twenty awards)
COLLEGE JUMPSTART SCHOLARSHIP 
Application: http://www.jumpstart-scholarship.net/
Deadline: Oct 17, 2019
Criteria:
-Open to sophomores, juniors and seniors
-The main requirement is that you are committed to going to school and can express your goals for getting a higher education.
-Financial need is NOT considered
Award: $1,000
HORATIO ALGER SCHOLARSHIP (Seniors)
NATIONAL and STATE (Two separate applications)
Application: https://scholars.horatioalger.org/
Deadline:  Oct. 25, 2019 by 5:00 PM Eastern Time
Criteria:
-Be enrolled full-time as a high school senior in the United States, progressing normally toward graduation in spring/summer of 2015 with plans to enter a college in the United States no later than the fall following graduation.
-Exhibit a strong commitment to pursue and complete a bachelor's degree at an accredited non-profit public or private institution in the United States (students may start their studies at a two-year institution and then transfer to a four-year institution).
-Display integrity and perseverance in overcoming adversity.
-Co-curricular/community service activities.
-Maintain a minimum GPA of 2.0.
-Demonstrate critical financial need ($55,000 or lower adjusted gross family income is required).
-Be a United States citizen.
-Utah scholarship requires Utah citizenship.
–Award:  National – $25,000 (106 awards)
State – $10,000 (7 awards)
MAKE YOUR MARK SCHOLARSHIP
Application: Make Your Mark Application
Deadline: September 30, 2019
Eligibility:
-Students in kindergarten through 12th grade
-Must create a bookmark
Award: $1,000
COCA-COLA SCHOLARSHIP (Seniors)
Application: http://www.coca-colascholarsfoundation.org/
Deadline:  October 31, 2019
Criteria:
-Current high school (or home-schooled) seniors attending school in the United States (or select DoD schools).
-U.S. Citizens; U.S. Nationals; U.S. Permanent Residents; Refugees; Asylees; Cuban-Haitian Entrants; or Humanitarian Parolees.
-Anticipating completion of high school diploma at the time of application.
-Planning to pursue a degree at an accredited U.S. post-secondary institution.
-Carrying a minimum 3.00 GPA at the end of their junior year of high school.
-Based on leadership, achievement, and character
Award:  $20,000 (150 awards) and Community College stipends that vary from $1,000-$1,500 (200 awards).
ACT STUDENT CHAMPION AWARD
Application: ACT Student Champion Award (Seniors)
Deadline: TBD
Criteria:
-A student who has overcome challenges and can show what they are going to after high school, whether it is entering the workforce, or getting a post secondary education.
-Students must have a 22 on the ACT and a GPA of 3.0 or higher
Award: $500
SCHOLARSHIP WEBSITES:
www.highfivescholarships.com
www.fastweb.com
www.cappex.com
www.sholarships.com
www.unigo.com