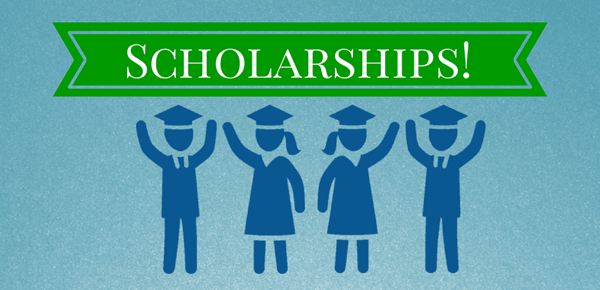 NICHE NO ESSAY CONTEST
Application: https://www.niche.com/colleges/scholarship/no-essay-scholarship/
Deadline: The end of every month
Criteria: Has to create an account, no other eligibility required
Award: $2,000
COLLEGE JUMPSTART SCHOLARSHIP (10-12 grade)
Application: http://www.jumpstart-scholarship.net/
Deadline: October 17, 2022
Criteria:
-Open to sophomores, juniors and seniors
-The main requirement is that you are committed to going to school and can express your goals for getting a higher education.
-Financial need is NOT considered
Award: $1,000
HIGH SCHOOL HEISMAN SCHOLARSHIP (Seniors)
Application: High School Heisman Application
Deadline: October 18, 2022
Criteria:
-High school senior
-GPA of 3.0 or higher
-Participate or have participated in grades 9, 10, or 11 in at least one of the sports recognized by the International Olympic Committee in the Summer and Winter Olympic Games, the Paralympic Games or the National Federation of State High School Association.
Award: 88 state winners ($1,000), 12 national winners ($2,000), 12 national finalists ($10,000)
ASPIRATIONS IN COMPUTING FOR WOMEN AWARD (grades 9-12)
Application: Computing for Women Application
Deadline: October 20, 2022
Criteria:
-Any woman in grades 9-12
-U.S. Citizen or permanent resident who is attending school in the U.S.
-She has a U.S. Tax Identification Number or Social Security Number
Award: There will be a national and regional winner.  Prizes may vary and may include: scholarships, internships, computing resources and gadgets. Each national winner receives a cash prize and a trip to the National Awards Celebration in March 2023.
COCA-COLA SCHOLARSHIP (Seniors)
Application: Coca-Cola Scholars Application
Deadline: October 31, 2022
Criteria:
-Current high school (or home-schooled) seniors attending school in the United States (or select DoD schools).
-U.S. Citizens; U.S. Nationals; U.S. Permanent Residents; Refugees; Asylees; Cuban-Haitian Entrants; or Humanitarian Parolees.
-Anticipating completion of high school diploma at the time of application.
-Planning to pursue a degree at an accredited U.S. post-secondary institution.
-Carrying a minimum 3.00 GPA at the end of their junior year of high school.
-Based on leadership, achievement, and character
Award: $20,000 (150 awards) and Community College stipends that vary from $1,000-$1,500 (200 awards).
TOBACCO FREE LIFE SCHOLARSHIP(14 and older)
Application: https://tobaccofreelife.org/scholarship/
Deadline: October 31, 2022 11:00 PM PST
Criteria:
-14 years or older
-Accepted or enrolled in high school or college
Award: Each quarter, two students will be awarded $1,000
ZOMBIE APOCALYPSE SCHOLARSHIP (14 and older)
Application: Zombie Apocalypse Application
Deadline: October 31, 2022
Criteria:
-14 and older can apply
-Accepted into a post-secondary program (enroll no later than 2026) of higher education
Award: $2,000
Additional national scholarships are available in October-click here
SCHOLARSHIP WEBSITES:
www.highfivescholarships.com
www.fastweb.com
www.cappex.com
www.scholarships.com
www.unigo.com