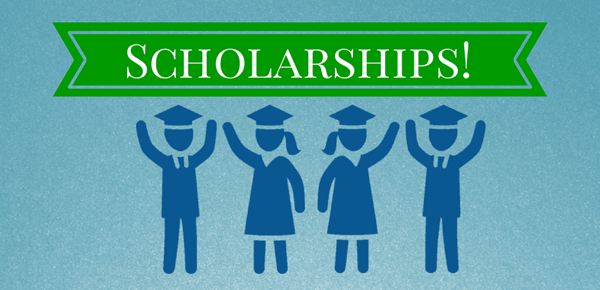 NICHE NO ESSAY CONTEST
Application: https://www.niche.com/colleges/scholarship/no-essay-scholarship/ 
Deadline: The end of every month
Criteria: Has to create an account, no other eligibility required
Award: $2,000
WALMART GOLDEN KEY SCHOLARSHIP(Seniors)
Deadline: TBD
Eligibility: Students age 17-22 years old with a disability, verifiable by a qualified professional, mental health provider or medical professional. Eligible students must be receiving, or have received, their High School Diploma, GED or Certificate of Completion and be transitioning or has transitioned to other educational programs after their high school program.
Award: $500
For more information please contact Mrs. Dangerfield in the Counseling Office.
ALL FOR MAILERS STUDENT SCHOLARSHIP(Seniors)
Application: https://www.allformailers.com/student-scholarship/
Deadline: September 15, 2018
Eligibilty: 
-Must be an enrolled high school senior
Award: $500
CAREERFITTER.COM SCHOLARSHIP(Seniors)
Application: https://www.careerfitter.com/scholarship/new
Deadline: September 15, 2018
Eligibility:
-Have at least a 2.4 GPA
-Must be an enrolled high school senior
-Planning to attend college in the Fall of 2019
Award: $500
UNIGO SHOUT IT OUT SCHOLARSHIP
Application: https://www.unigo.com/scholarships/our-scholarships/shout-it-out-scholarship
Deadline: September 30, 2018
Eligibility:
-Must be 13 or older
-Be a legal resident of the U.S. or District of Columbia
-Be currently enrolled or will be enrolled by 2024 in a post secondary institution of higher education
Award: $1,500
DON'T TEXT AND DRIVE SCHOLARSHIP
Application: http://www.digitalresponsibility.org/dont-text-and-drive-scholarship/
Deadline: September 30, 2018
Criteria:  You must be a high school freshman, sophomore, junior, or senior or a current or entering college or graduate school student of any level. Home schooled students are also eligible. There is no age limit. You must also be a U.S. citizen or legal resident.
Description:  You will be asked to write a 140 character statement about texting and driving.  Finalists will be asked to submit a 500 to 1,000 word essay about texting and driving.
Award: $1,000
SCHOLARSHIP WEBSITES:
www.unigo.com
www.highfivescholarships.com
www.fastweb.com
www.cappex.com
www.scholarships.com